Webfargo Data Security Partners

Check Point Software Technologies Ltd. (www.checkpoint.com), the worldwide leader in securing the Internet, provides customers with uncompromised protection against all types of threats, reduces security complexity and lowers total cost of ownership. Check Point first pioneered the industry with FireWall-1 and its patented stateful inspection technology. Today, Check Point continues to develop new innovations based on the Software Blade Architecture, providing customers with flexible and simple solutions that can be fully customized to meet the exact security needs of any organization. Customers include tens of thousands of organizations of all sizes, including all Fortune and Global 100 companies.
Webfargo works with all Check Point products, and has sales and engineering experience going back to FireWall-1 Version 3.0a in 1997!

RSA, The Security Division of EMC, is the premier provider of security solutions for business acceleration, helping the world's leading organizations succeed by solving their most complex and sensitive security challenges. RSA's information-centric approach to security guards the integrity and confidentiality of information throughout its lifecycle – no matter where it moves, who accesses it or how it is used. For more information, visit www.rsa.com.
As an Authorized Reseller, Webfargo works primarily with RSA's SecurID two-factor authentication product line.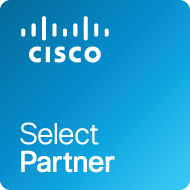 Cisco enables people to make powerful connections-whether in business, education, philanthropy, or creativity. Cisco hardware, software, and service offerings are used to create the Internet solutions that make networks possible-providing easy access to information anywhere, at any time. Cisco was founded in 1984 by a small group of computer scientists from Stanford University. Since the company's inception, Cisco engineers have been leaders in the development of Internet Protocol (IP)-based networking technologies. For more information, visit www.cisco.com.
As a Select Certified Partner, Webfargo has extensive and longstanding expertise with all Cisco's network products, including security, routing, switching, wireless, and more.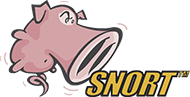 Snort® is an open source network intrusion prevention and detection system (IDS/IPS) developed by Sourcefire. Combining the benefits of signature, protocol, and anomaly-based inspection, Snort is the most widely deployed IDS/IPS technology worldwide. With millions of downloads and nearly 400,000 registered users, Snort has become the de facto standard for IDS/IPS.
Webfargo developed its Managed Intrusion Detection Service on the Snort platform in 2003, and has been working extensively with it ever since – even developing a custom management console to interface with Snort which is widely used by clients today.

Founded in 2006, Meraki has grown to become an industry leader in the IT space, with over 230,000 customers and 3 million network devices and counting online around the world. Its comprehensive set of solutions includes wireless, switching, security, communications, and security cameras, all managed through Meraki's web-based dashboard interface. This allows customers to seize new business opportunities and reduce operational costs.
Meraki's cloud managed products offer a great solution for companies where ease-of-deployment and simplicity of ongoing management is paramount. Webfargo works with all Meraki product lines, from design to implementation to management.